Fire damage cleanup is often times very difficult to properly remediate and subsequently restore. A home fire is a devastating event and having the right company that understands how to get your property restored back to pre-loss condition is a must.   Scope will help navigate you through the complex insurance approval process and successfully complete the restoration service. Scope Environmental is a privately owned company in Los Angeles, certified by the IICRC, and the EPA, have A+ from the BBB, and 5 star reviews on Yelp and Angie's List.  They have over 25 years of experience in helping property owners get back to normal after fire damage there home or business.  
Fire can strike your home or business at any time and, unfortunately, it does so without any sort of warning. As a result, you might panic or feel overwhelmed at the moment not to worry Scope Environmental will be there every step of the way to get you and your property back to normal.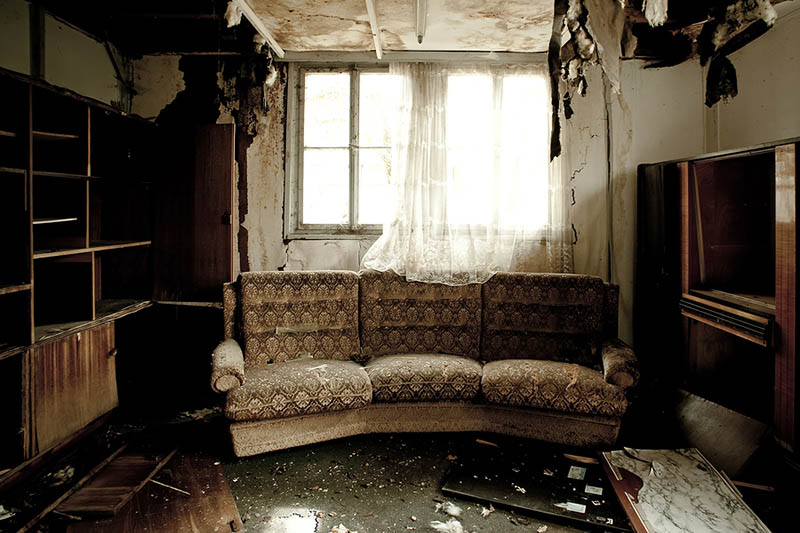 After the firefighters have successfully controlled and stopped the fire, you could be inclined to think that the problem is over. What you do might not realize is that further fire damage can easily occur after a home fire. We understand that fires are a distressing disaster, but you will need to deal with the subsequent damage as soon as possible in order to prevent more future problems.
If your house has experienced some sort of fire damage, it is best to contact the Scope Clean restoration specialists in environmental remediation. Our team will immediately assess the situation and carry out pertinent strategies to prevent further fire damage. We work with your insurer so you can easily process your claim and make this as smooth as possible for you. 
What Type of Fire Damage Can Our Specialists Help With? 
No business or homeowner in Woodland Hills would want to experience a fire in the establishment in question. Even in its best-case scenario, a fire can cause devastating effects on any sort of property, even a long time after the fact. You will have to deal with the fire damage, which can easily affect walls, ceilings, and appliances. 
At Scope, we offer you over three decades of experience in providing post-disaster assistance to residential and commercial spaces in the area. You can trust that our staff will do their job in a proper way, cleaning up and restoring your property after a fire. As proud members of the Calabasas Chamber of Commerce, ICCRC, EPA, Malibu City, and the Greater San Fernando Chamber of Commerce, we can guarantee a professional job completed every time.  
With our assistance, you can be sure that your life and property will go back to normal faster and professionally. They guarantee it.  
Cutting Edge Equipment 
What sets apart Scope Environmental from other similar services is that we use cutting edge equipment when we clean up and restore your house after a fire loss We also sanitize the damaged areas so that you can go back to your dwelling as soon as possible.
Our specialists have many years of hands on experience in this field, will be able to carry out professional restoration techniques approved and mandated by the IICRC. These techniques will insure that your house is properly cleaned and restored to pre-loss condition or better. We recommend calling us immediately after the fire so that we can collaboratively work on restoration and assist the fire fighters as needed. This way we can quickly and efficiently begin the process of debris removal, working with your insurance carriers on coverage and expedite the restoration process to ultimately get you back into your home faster.
Call our fire damage cleanup team today to know more about how we can help you: (888) 504-5525 24/7 365