Water Damage Restoration
Water damage restoration can't be put off. That's why we're available 24/7/365. When water damages your home, business, or any other kind of building, we can be there within an hour of your call.. Time is not on your side, to say the least, so you need to get help as soon as possible. Even a delay of an hour or two can exponentially increase the severity of the water damage and potentially cause mold to begin growing.
Anger, confusion, stress, fear, vulnerability – those are just a few of the perfectly normal feelings that you might be struggling with when water damage strikes. We can alleviate them all while restoring your property. Using specific, certified, and proven methods, we can help you through this difficult time. Combining our water damage training and experience from the IICRC, EPA and State Contractors Board, we can respond quickly and effectively to your water loss
It's impossible to overstate just how crucial speed is to dealing with water damage properly. The longer water damage is left alone, the worse the damage is likely to be. No two water damage emergencies are exactly the same, so we can draw upon experience, training, and the most advanced tech available today, to handle your emergency pronto. From the initial inspection through the cleanup and then the full restoration, we can rid your property of water, mold and restore to pre-loss condition or better. 
Where Does Water Damage Come From?
It's not just flooding. Sure, one of the most common causes of water damage is rain and wind, but it can be so much more than that. It might also be caused by a pipe break, or your plumbing fixtures all of a sudden leaking. We've seen everything, from toilets that someone hadn't used for a long time overflowing to natural disasters blowing down a wall ad everything in between. Water damage can be caused by more factors than you might anticipate.
Can't I Just Fix My Own Water Damage?
We understand how attractive this option might be, but the worst water damage is typically the damage that you can't see with the naked eye. Removing standing water is one thing. Sure, you might be able to remove some of it on your own, but you won't be able to get all of it. That water will seep further into your property, causing any number of problems.
Our professionals can clear the water out using the most advanced tech on the market. Then, we can make sure to fix the water damage that you might not be able to see, too. We can provide more services than just water cleanup and restoration, too. For example, we've been dealing with insurance companies for many years. We can work with them too, to handle all of the billing and make that process simpler for you, too.
How Does Scope Help With Water Damage?
As soon as we arrive, we perform a full and thorough inspection. Our technicians are armed with the latest in thermal imaging technology and moisture sensors that can see elevated moisture levels behind walls, under floors or in the ceiling. Once we've determined what the problem and process is, we put together a specific plan. This plan is unique to you and your situation. Often, the first step of the plan is to use structural drying to remove all of the excess water as soon as possible. That means blowers, water extractors, floor dryers, fans, heaters, dehumidifiers, and more are all utilized to get rid of the water.
Once the Standing Water is Removed, Aren't You Done?
No. Removing the excess water is important for many reasons, not the least of which is to minimize the possibility of microbial growth. See, high levels of humidity can mix with airborne allergens creating one thing: mold.
Mold can cause damage to your property, yes, but can do significant damage to your and yours, as well. By strictly following IICRC standards of applied drying, performing a comprehensive moisture assessment, and strategically placing correct, advanced equipment in optimal locations, we can keep your property from a full-blown mold infestation. Those can take weeks to contain. In days, we can help with a small water loss.
Typically the water damage cleanup and restoration process follow five steps.
Inspect the damage and make a plan of action.

Remove all standing water.

Dry and dehumidify the damaged area.

Clean and sanitize the damaged area.

Begin the restoration process.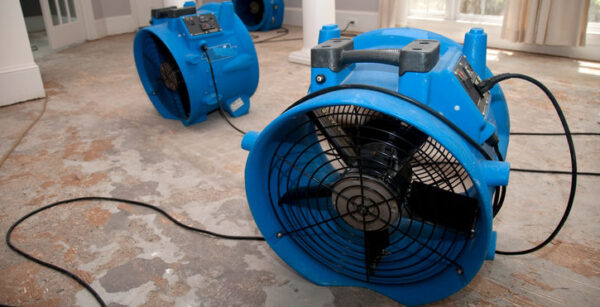 Fire Damage Experts
Scope Environmental is a professional water damage restoration firm and is certified by the IICRC in WRT, MRT, AMR.
EMERGENCY RESPONSE WITHIN 1 HOUR
GIVE US A CALL : (888)504-5525
SCHEDULE ON-SITE ASSESSMENT
How Do Reconstruction and Restoration Work?
We follow five simple steps: first, we inspect the damage and put together a plan of action. Then, we remove all of the standing water. From there, we dry and dehumidify the damaged area. Once that's done, we clean and sanitize the area. After that, we begin the restoration process in earnest.
Done right, reconstruction requires a few feet of drywall and some paint. You'll be able to know if the restoration is going right in multiple ways. Should there be a musty, stale smell in the air, that means one thing: rotting wood. What's causing the rotting wood? Remaining water. That could also be caused by a change in the color and texture of the walls, floors, and more. We make sure that doesn't happen.
At Scope, our main goal is to provide you with the kind of water damage restoration that saves you peace of mind as well as money.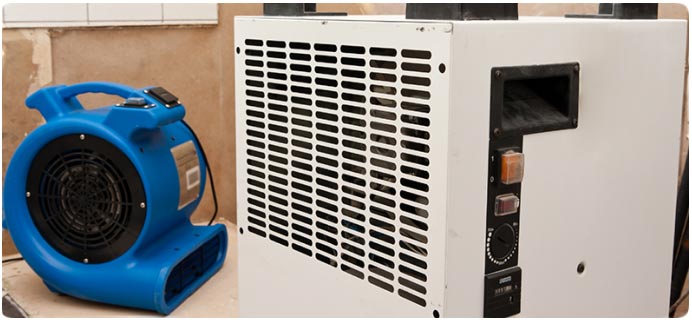 Water Damage Restoration Tip
Restoring water-damaged homes after a disaster can be a real challenge if you don't know what you're doing.

Depending on the source of the water you can experience light to heavy stains to the walls and the floors of your home.

Flooding can be caused by a number of problems such as broken pipes, rain/wind, tree damage, leaking plumbing fixtures, and natural disasters, causing different levels of destruction throughout your home.

Once water floods the house you can check whether the restoration efforts are going the right way in a few ways. If you still sense a musty, stale smell in the air this means you may have rotting wood and water still remaining somewhere around the home. You could also notice a change in the color and texture of the walls and floors and in some cases that will be irreversible and may need serious repair work.

This won't just affect the look of your home but also its value and potentially your health.