A house fire can happen at any time. And no one will be ready for it. Fire can start from anywhere at any time of the day. The experience can be traumatizing. However, you need to get back on your feet because life must go on. To assist you in dealing with the aftermath, you may hire our fire remediation service at Scope Clean. 
How Scope Clean's
Fire Remediation Service
Can Help 
The first thing that we will do is to inspect and assess the scope of the damage. It is vital to help us develop a course of action. 
You must call us immediately after the fire has been put out. The reason for this is that the fire can continue to endanger the property. It can weaken structures and damage properties.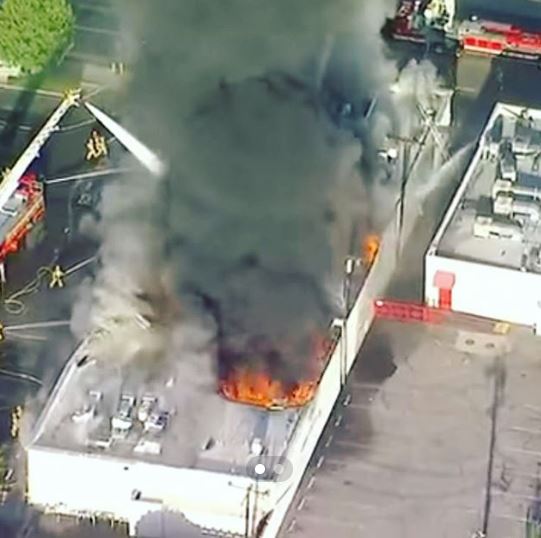 You must hire the fire damage mitigation ASAP so that you can restore and bring back your property's safe environment. 
Our fire damage restoration crew will first clean up and scrub smoke, dust, and soot sticking on the surfaces. Then, we restore water damage. We use submersible pumps to remove any standing water. After that, the area will be dried and sanitized. 
Water contamination can arise. That's why it is necessary to sanitize your house and prevent any health issues. We will also address the odor in your property. When smoke goes into a room, it leaves an unpleasant odor that can stick to carpets, upholstery, etc. These areas must be cleaned and deodorized. 
We will also separate the damaged items from undamaged ones. 
Restoring the House
It is costly to rebuild your house after a fire. That's why we recommend that you document the repair and replacement expenses. We can work with your insurance agent to help you with filing a claim. But the process will be a lot quicker if you have documented all the expenses. 
You may ask our restoration crew if you need further help with your insurance claims. 
Restoration can bring back your house into its pre-damaged state. In that way, you and your family can go back to your normal lives. At Scope Clean, we offer a range of services that can help you in every aspect of the restoration process. 
Emergency Water Damage Process
After we receive your call, we will immediately respond to your emergency. This is vital to prevent further damage to your property. Water damage is expected because the pipe could burst during a fire. Fire marshals would also use lots of water to put out the fire, which could cause damage to the property. 
We will remove any standing water and clean up your house immediately. Our crew will also guarantee that there will be no growth mold in your property after the fire. 
Scope Environmental specializes in fire remediation. No matter the extent of the damage is, we can restore your house into the pre-fire state. We respond immediately and you can call us at any time as we have a 24/7 live operator. Give us a call today to assess the situation of your building: (888) 504 – 5525.