Finding a reliable lead and asbestos abatement contractor may seem complex. You must choose a trustworthy business, but how do you tell who is credible? Most individuals don't give asbestos removal any thought until they have to. You may have just purchased a property and discovered that it requires a decrease, or you may have begun renovations and found that asbestos is there. Regardless of your motivations, it is critical to choose a reliable contractor. Thousands of homeowners annually employ professionals to clear their houses of these threats.
On the other hand, not every contractor is the same. Selecting and working with the most qualified contractor for the job will lead to the positive experience you are looking for. So, make a well-informed choice with the aid of these suggestions.
Ask Around
If you consider employing one, you must find the most significant lead and asbestos abatement, contractor. However, it might be challenging to determine whether or not someone can be relied upon or is competent. Believe not every speech or appearance a person makes. Word of mouth is often the most accurate indicator. There's no hiding that personal referrals from satisfied customers are among the most successful marketing strategies. People are more likely to believe what their peers say than what they see in commercials. 
Lead enters the body through inhalation, this is how it can enter the bloodstream. Lead poisoning is sadly still an existing condition. And as such should be dealt with in all seriousness.
Check Reviews Online
Whether you're building a new house or remodeling an old one, you'll want to work with contractors with experience in their respective fields. Asbestos abatement, lead paint removal, and mold remediation are all services you may need depending on the nature of your job. Removing asbestos poses a unique risk to those involved in the process and everyone in the immediate vicinity. Lead is very hazardous, particularly in powder form, making lead paint removal perilous. Mold spores, when breathed in, have been linked to severe allergic responses and respiratory issues
 That's why it's essential to pay attention to particular complaints, such as when customers report a contractor hadn't responded to their calls or messages, overcharged them, or failed to show up when he said he would. Find a lead and asbestos abatement contractor who simplifies your life.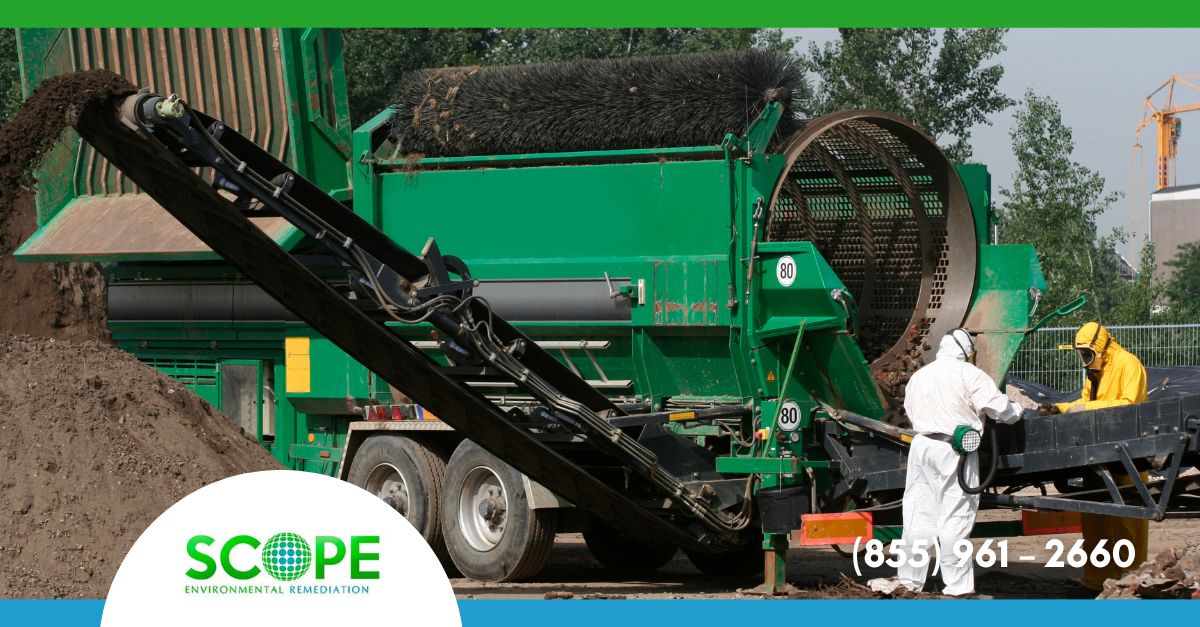 Ask About the Experience Of A Lead And Asbestos Abatement Contractor
Some experts in lead and asbestos removal have worked in the field for ten years. However, this isn't always the case with every company, so it's wise to probe for relevant work experience before making a final hiring decision. In-person or over-the-phone interviews are ideal for this purpose, as you can better gauge the company's level of expertise and breadth of services offered. Does it seem like they master their line of work? Can you get contact information for previous customers as references? 
As seen in Wikipedia, inhalation of asbestos fibers can lead to various dangerous lung conditions, including mesothelioma, asbestosis, and lung cancer, so it is now notorious as a serious health and safety hazard. That is why it must be handled by trustworthy professionals, just anyone won't do.
Get Quotes
When selecting a lead and asbestos abatement contractor, getting several quotes is one of the most critical things you can do that you can do for yourself. Make sure you do comparison shopping before settling on a company, even if you have one in particular in mind already. It is crucial to receive estimates from several different contractors before deciding which one would be working on your house since there are many other reasons why this is the case. 
Lead affects pregnant women, newborns and children the most, as their development gets impaired by the poisoning. That being said if it hasn't already caused miscarriage, stillbirths, and infertility in both genders. That is why we are writing a blog about this particular subject and what you can do about it with our professional assistance.
The professionals at SCOPE Environmental Remediation Company are here to answer all your lead and asbestos abatement questions. We have extensive knowledge of the regulations associated with these hazardous materials and can offer help with any aspect of an abatement project. Please get in touch with us at (855) 961-2660 today to learn more or schedule an appointment.