There is something to be said about the majesty that older homes can carry. From nuanced, thoughtful architecture, to thoughtful design details, you can hardly be blamed for purchasing a house with a rich sense of history. Older homes were also built more soundly than some more modern structures, and that durability can pay dividends when it comes to basic repairs and even extensive renovations. As the old saying goes, "They don't build 'em like they used to." Of course, that adage can cut both ways when it comes to hazardous building materials such as lead paint or asbestos insulation. If your home or workspace is a bit long in the tooth, and you are staring down a significant renovation, you may want to learn about the lead and asbestos abatement process. Not only are these materials no longer practical, they can be extremely dangerous to your health as they are rich with deadly carcinogens. Fortunately, by working with a top-notch environmental remediation service, you can create a safer, cleaner home.
Chances are, even if it was just in passing, you have heard about the dangers of lead and asbestos. For many years, the dangers of these materials were not widely known, and their use was prolific in the construction of new homes and buildings. In fact, if your home was built prior to 1978, you should probably just assume that it features lead-based paint somewhere. 
Asbestos was also commonly used as an insulator, and while it is relatively harmless when left untouched, it is a delicate material that can easily crumble. When this occurs, the particles can be inhaled, which can potentially result in major health issues. If you suspect that your property contains lead or asbestos, it is incumbent on you to seek out the services of a professional for their safe removal.
Lead and Asbestos Removal Techniques
If you have asbestos insulation or lead-based paint, the good news is that it can be removed. For asbestos, a team of professionals will enter the area wearing protective suits and thoroughly vacuum the area to remove any particulates. Additional materials will then be scraped off and safely bagged before being brought to an EPA-approved disposal site. 
Removing lead paint requires a technician with an eight-hour certification from the EPA. They will wear a HEPA-filtered respirator and thoroughly tape off the contaminated area, completely extracting the dangerous materials. This must be done in a way that completely eliminates any dust. Improper asbestos and lead removal is not only dangerous, it can also come with hefty fines, so it is wise to hire a service that knows what they're doing.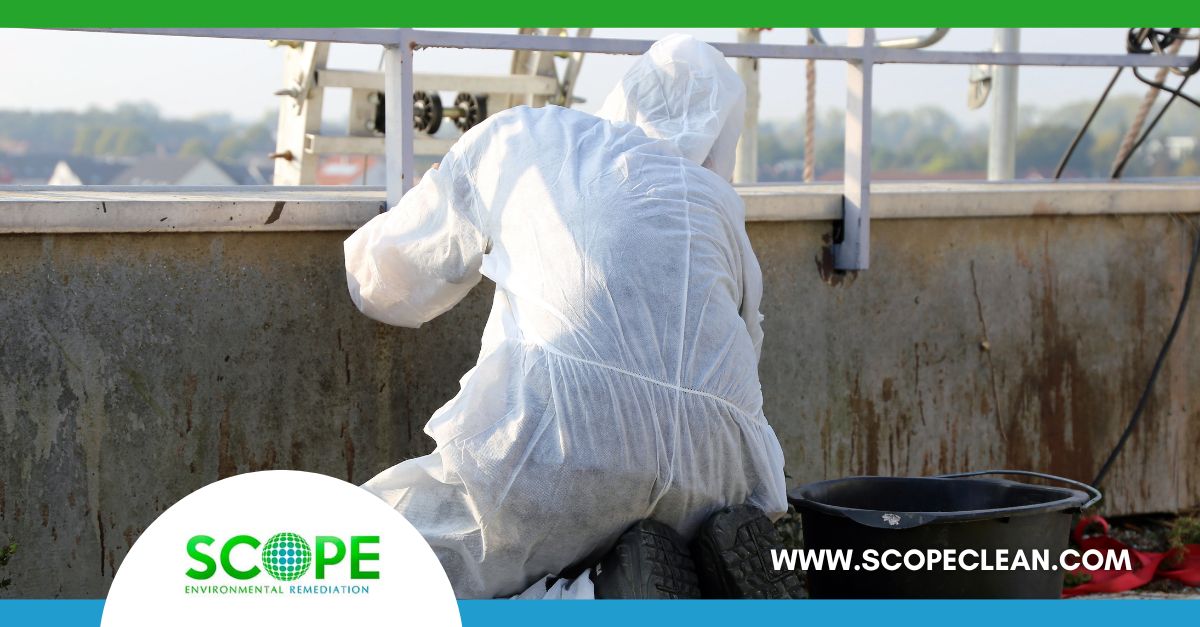 We Can Help You
At SCOPE Environmental Remediation, we have a team of trained professionals who can handle all sorts of lead and asbestos removal issues. To learn more about our services, or to schedule a consultation, contact us.