Fires do not only damage your house but they can also cause emotional challenges to your family. The effects of the fires can be difficult to understand. What's more challenging is how to implement fire damage cleanup. One of the most important things to consider after a fire: contacting a restoration specialist immediately to address your needs quickly. 
Fire Damage Cleanup
Specialists to Ensure Your Safety 
To some victims of fire, the last person or company they want to call is a restoration specialist. Most of them would just go inside their damaged buildings and find some things that they could salvage. 
But this is the wrong move. Keep in mind that going inside a damaged building is still dangerous. Some debris might fall on you or worse. 
As soon that the firemen have successfully put out the fire, make sure to call our restoration crew immediately. Do not wait too long. The longer your building is exposed to soot and ash, the more damage your property will sustain. 
At Scope Environmental, we offer 24/7 emergency services. This kind of service will guarantee that we can quickly restore your property so it will go back to its pre-loss condition.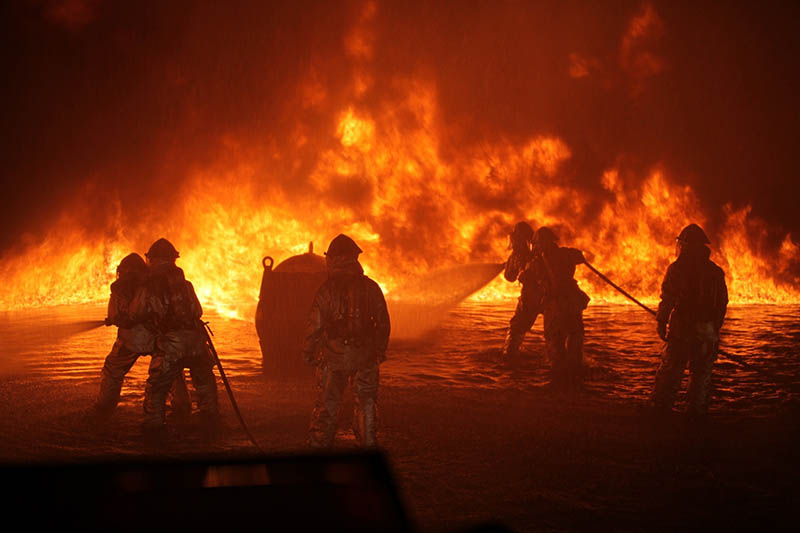 The Clean-Up Process
It starts with an inspection of your home or building. Our specialists will evaluate the area of your building that has been affected by the fire. 
Then, we analyze the damage. Unfortunately, some areas of your house may be difficult to evaluate. The floor, for example, may look fine but underneath it could have structural damage. 
Then, we perform temporary tarping and board-up to secure the property. It will also prevent it from incurring further damage. 
With a professional board up, thieves and animals cannot easily invade your property. Our specialists will secure the roofs, doors, and walls, as well as windows, to protect your building. 
Water Damage Cleanup 
After a fire, your house's pipe may burst. Then, there are firefighter hoses and extinguishers that can cause major damage after a fire. 
What we do is to extract all water from your building and dry all affected areas. This is a vital step to prevent your building from long-term structural damage. It will also help in preventing mold and mildew growth. 
Then, we use innovative equipment to remove soot and smoke from various surfaces of your building. We only utilize eco-friendly methods. That is, we use a machine that blasts compressed air and an eco-friendly product onto the surface to properly clean it. This step is vital to ensure that you and your family will be safe when you move in. 
To remove odors from your building, we have a special ozone treatment. It involves the use of oxidizers and organic substances to remove odor and smoke permanently. 
Why Opt for Our Specialists 
At Scope Environmental, we only hire highly trained staff. We further train them to ensure that they will do the job well the first time. Our goal here is to restore your house and not cause any further harm. 
Call our fire damage cleanup today if you need any restoration job: (888) 504 – 5525.