House fires can be terrifying. As you evacuate your house, you wait for the rescue team to extinguish the flames. After the fire is out, you can go back inside once it has been identified that the house is structurally sound. But, it is not advisable to go back inside without first calling water damage restoration Los Angeles. 
Keep in mind that water damage can be harmful to your health. It also creates problems for your house. In other words, it can make you sick. The water damage can linger in your house for a long period if you do not get rid of it. 
Water Damage Restoration in Los Angeles to Restore Your House 
You may say that you can clean up your house on your own after a fire. However, this is not advisable. Water damage restoration requires experience and manpower to perform the job sufficiently. In other words, homeowners must not attempt to clean their house after a fire on their own. 
Even though the fire is out, the gallons of water that firemen used will affect the house. You cannot just get rid of it using a bucket. 
The water must be eliminated using professional equipment. If left unhindered, stagnant water can cause corrosion and discoloration. They can also cause a powerful odor. 
Here at Scope Environmental, we have the right manpower and equipment to clean fire and water damage. We can restore the areas affected by the fire. Our team of professionals has the right certifications and training to do the job well.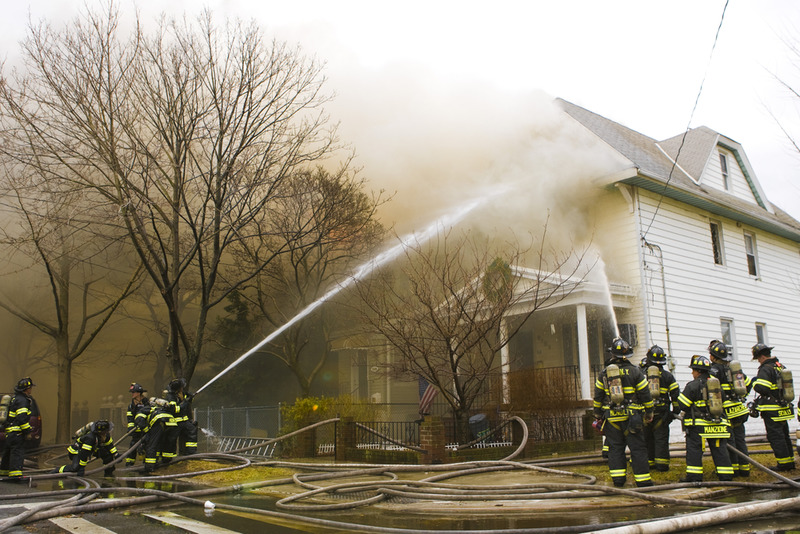 We can clean the water damage properly. We can also help to restore items affected by the fire. However, you need to call us as soon as possible. In this way, any ongoing issues can be resolved. 
Keep in mind that when you allow water to linger, it can affect carpets and many other surfaces in your house. Mildew will start to thrive.  
Then, your appliances will start to yellow. Some metals will also tarnish. When you let a few more days to pass before cleaning it, the ash will cause wall discoloration permanently. Your clothing and upholstery will also be affected. 
If you do not call our professionals immediately after the fire has been properly extinguished, the overall cost of restoration can easily skyrocket. In other words, the longer you wait to hire an expert for water damage restoration, the more destruction the water can cause. 
In that case, you must not wait for too long before you call Scope Environmental Restoration. Our team will thoroughly clean your house and get rid of water and smoke damage. We will identify the things that can be salvaged and get rid of those that can no longer be saved.
We utilize the right equipment to clean your house. The entire process that we follow is very detailed to ensure that your house will be safe for occupancy again after a fire. 
Give us a call today to give you a proper estimate of the overall cost of water damage restoration in Los Angeles. Dial (888) 504 – 5525.