In recent months, southern California has seen historic levels of rainfall. While many have welcomed the precipitation as a needed salve to drought conditions, others have had to deal with some unfortunate byproducts, namely flooding and Water Damage in Los Angeles. If you own a home or business, unwanted water can cause a major headache, sometimes having devastating consequences, structurally speaking. Once the standing water has abated and your space has dried out, this can be only the beginning to your cleaning and restoration challenges. The simple truth is, that correcting water damage is often best left to the professionals, as the size of the job can quickly spin out of control when left to do-it-yourself (DIY) methods. If you have found yourself in this unfortunate situation, the good news is an experienced, professional service such as ours at Scope Environmental can help you return your home or business to its pre-water damage state.
Water damage can occur from a number of different circumstances. You may have a leaky or broken pipe, a faulty dishwasher, or a crevice in your roof. Regardless, if you notice certain signs, you may want to seek out a professional as soon as possible. Water damage typically shows itself in the form of standing water, visible mold, or cracking or bubbling paint. While water damage is often harmless to your safety, if it takes on the form of gray or black water, it can also pose a significant health risk, and you will want to deal with it promptly and effectively. A solid service, such as ours at Scope Environmental, will come to your home or business and perform a thorough assessment before deciding on an appropriate course of action. Read on to learn more.
How Can You Clean Up Water Damage in Los Angeles?
As water damage can show up in a number of ways, Restoration can sometimes require a multi-faceted approach. For instance, water damage to your walls can require the removal and replacement of drywall, as well as new paint. Damage to your floors or carpet can also require a full replacement. There are also potential issues to your electrical work, which should always be left to professionals. If water damage has caused mold issues, particularly if they are behind your walls, that could require the use of biocides, which should only be done by trained, certified technicians wearing the proper safety gear and using ventilation equipment.
Every job is different. At Scope Environmental, we understand that you are going through a stressful time, and we will provide you with a detailed, in-person consultation before offering a reasonable quote. Once the work is done, you can expect the peace of mind that comes with a return to normalcy.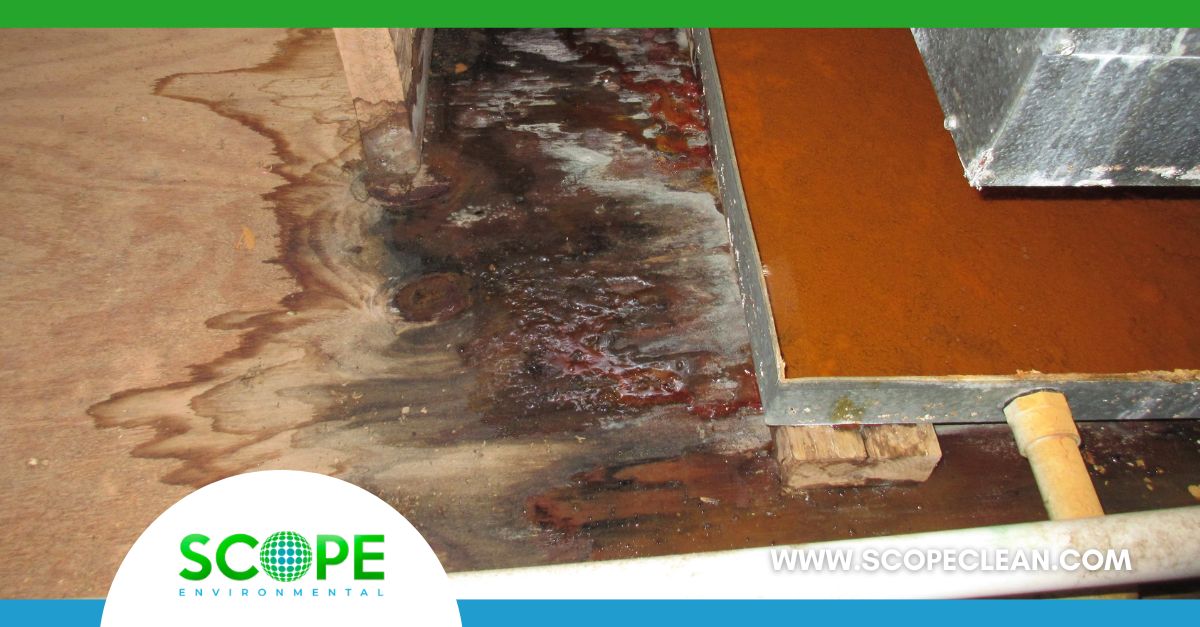 Contact Us Today!
Is water damage getting you down? Give us a call today for a consultation. You can also reach our business by email by visiting our contact page. We look forward to working with you and navigating your restoration issues with a thoughtful approach.