In many ways, it is a homeowner's worst nightmare. You have recently moved something, or begun a renovation, and you have discovered a litany of disgusting mold. While your first instinct will be to find an adequate cleaning solution and get to scrubbing, there are a couple of reasons to reconsider this strategy. For one, it probably won't work. Mold can be incredibly stubborn and deep, and it is not always visible to the naked eye. Another matter to consider is that mold can be dangerous. Inhaling mold particles can cause serious illnesses that you do not want to experience. So, what do you do if you find mold? Well, your best bet is to begin doing research on mold removal companies in your area. Mold removal is a task that is best left to the professionals, and as you learn more about how they go about doing their work, you will come to understand why.
Mold is a naturally occurring fungus that can occur in certain wet, damp conditions. While in many cases, mold can be harmless in its effects on your health, black mold can present serious dangers. Beyond being a gross eyesore, mold can also pose major structural issues to your home. If you are thinking about selling your house, and an inspection has uncovered mold, this can be an incredibly costly and frustrating event. The good news is, if you catch it before it spreads too far, mold remediation can be carried out by licensed professionals in a quick and thorough manner. Before you bring in a service to assess and remove your mold problem, you will first want to remove any furniture or items in the area. It is also helpful to get your pets out of the house, and clear out your driveway and garage to give the professionals more space to work in.
Work Done by Mold Removal Companies
When a mold remediation professional comes into your home, they will make a thorough assessment of your particular mold problem. They will then put down plastic and bring hoses into the impacted room or space. A responsible service, such as ours at SCOPE Environmental Remediation, will take care to keep your home clean during this process. You may also notice that your technicians will don hazmat suits. While you do not need to be alarmed by this, it does protect them against any harmful inhalants. 
The hard truth is that mold needs to be removed, and not cleaned. This means that impacted sections of your home, such as walls, will need to be extracted and bagged. This is the only surefire way to prevent any further spread. Once the mold has been removed, the area will then be sprayed with biocide to kill any remaining traces, and that area will then be painted as a way to encapsulate it.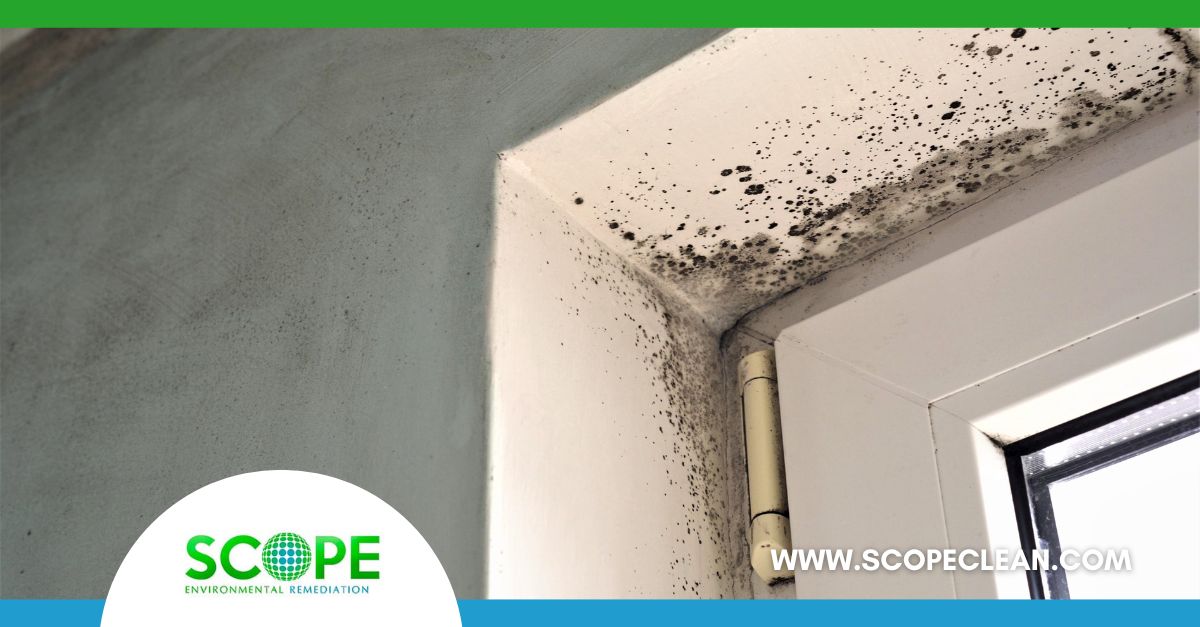 Get Rid of Your Mold Today
If you have mold in your home, time is of the essence. You should be prepared to act quickly when it comes to its removal. To learn more about how our professionals can help you eradicate mold, contact us to schedule an in-home consultation.