Have you noticed a stale, almost musty odor in your home or office building? Did it recently rain? These are just some of the signs that you could be on the precipice of a mold problem (if you don't have one already). The truth is that a mold issue can be worse than most people tend to think. It's really not something that you can "wait on" or put off. To keep it from getting worse, you want to deal with it right now. Our mold remediation in Los Angeles professionals can be there 24/7. To know if you have to call us, there are some things to keep in mind in regards to mold. 
Do You (Or Someone Else in the Building) Have Health Problems You Can't Explain? 
That can be a very clear sign of mold damage. Mold can lead to any number of respiratory issues. Obviously, this time of year, it could be allergies, or so much else. But, if these problems arise in a few people who spend time in the building, then it's at least worth checking out if mold has crept in. Remember, some of the worst, most dangerous mold is that which can't be seen by the naked eye. Hiding behind the walls, beneath the carpets, above the ceiling – mold can gain a foothold without you ever seeing it. 
What You Smell, What You See
While mold can hide outside of human senses, there are still ways to potentially tell if you do have a mold problem (without anyone getting sick). The "stale, musty odor" is one way. Another: if you see spotting on the walls. It can be easy to dismiss that, to think "well, I'm not going to worry about that right now." That's how mold can creep in. By that same token: standing water. Standing pools of water are some of the quickest ways that mold can grow.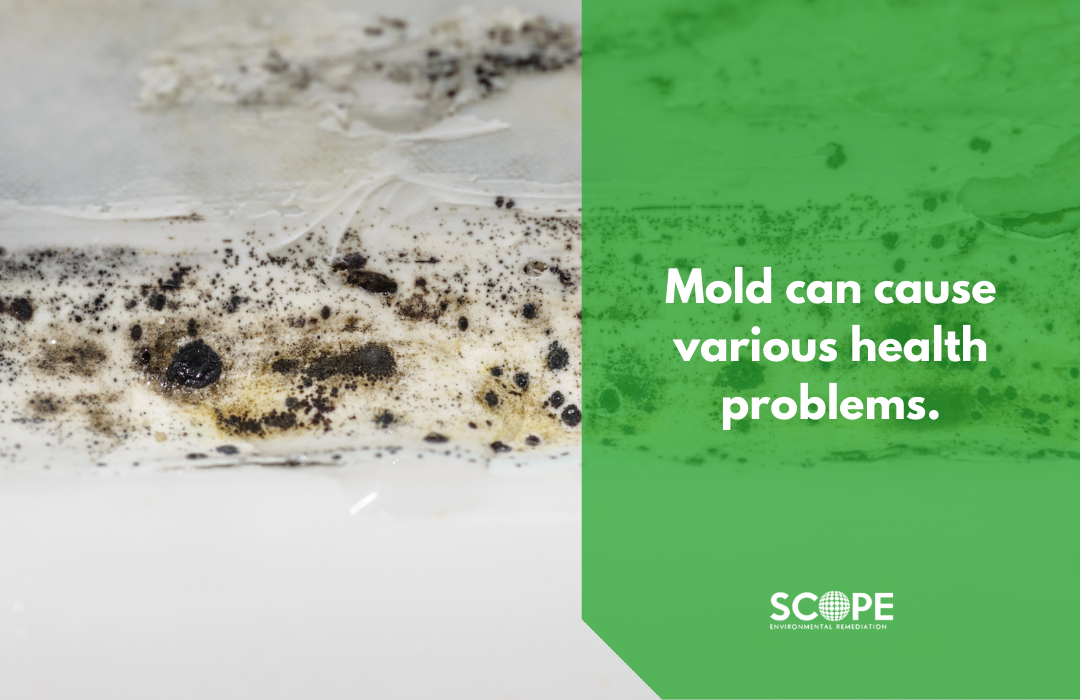 Mold May Not Move, but it Grows Quickly 
When people think of "mold," they think of something stagnant, inanimate. Most don't realize just how incredibly quickly mold really can grow. For example, new mold can grow on moist, porous surfaces in as little as a day. 48 hours after surfaces become moist and porous, mold can become a very serious, dangerous problem. 
Mold Remediation in Los Angeles Round the Clock Year Round 
We write this article in late April and early May, as spring begins to turn into summer. In Southern California, this time of year can be "rainy," and all of that moisture can lead to mold. However, this is far from the only time of year in SoCal that mold can be a problem. Really, anywhere and anytime that's there's moisture, there can be mold. No matter when or how it arrives, we can help with the detection and remediation of it. Our professionals are on hand to talk or to come help at all times, just call us at (855) 961-2660.