Water damage in Los Angeles is an awful nightmare that no homeowner ever wants to have to face; it should go without saying. Water damage needs prompt attention and careful repair to avoid significant long-term difficulties such as mold development. Water damage may be caused by severe weather or by failures in the plumbing of a residence.
If you reside in the Los Angeles region, you may be more prone to some of the specific water damage dangers caused by strong rainstorms and other extreme weather conditions. If this is the case, then you should prepare yourself accordingly. However, don't despair! This article will discuss the numerous options that may be considered when dealing with water damage in Los Angeles, as well as ways that homeowners in LA can reduce the risk of any possible problems that may arise while securely recovering their houses.
Call a Professional
A water damage emergency calls for immediate action: contacting an expert. Unless you know what you're doing, there's no use in putting yourself in harm's way or wasting time cleaning up. In the event of water damage in Los Angeles, you may contact a large network of experts for assistance. You won't have to worry about leaving your house alone for extended periods since most are available after hours or on the weekends. 
Within a few hours of receiving your call, the experts will be on-site and ready to get to work. You may be certain that the task is being done properly since they will take care of all the heavy lifting and wet-dry vacuuming. After discovering water damage in your house, the last thing you want to do is endanger your valuables or spend hours cleaning up the mess by yourself. Smart people know how to get help from experts.
Document the Water Damage in Los Angeles before Cleaning It Up Yourself
We've all been shocked and amazed upon returning home to find the kitchen flooded. It takes a while to get your bearings; even then, you aren't sure how to repair the damage. If your Los Angeles home has been damaged by water, you should first snap photographs of the damage. That way, the insurance company will have quick and simple access to everything they need when the time comes to file a claim. Water damage repair businesses are trained and equipped to handle this situation. Therefore it's best to let them handle it. For future trouble-free operations, they may assist in drying out the affected areas and eliminating any mold or bacteria that may have taken up residence on the moist surfaces.
Know What You Can Do Yourself and When It's Best to Hire a Professional Contractor or Home Service Professional
It's crucial to know what water damage repairs you can do on your own and when it's preferable to call in a professional. You've undoubtedly heard the adage, "If you want anything done well, you have to do it yourself." Fortunately, this is only sometimes the case; there are steps you can do to mitigate water damage in Los Angeles on your own, and there are other situations in which it's best to bring in the pros. 
To choose whether or not to bring in the pros, you need to be familiar with the tools and supplies available for handling even the most fundamental cases of water damage. When most people hear the term "water damage," images of flood destruction immediately come to mind. Flooding will occur if the water level increases over a specific threshold and the water flow is substantial enough. When high waters cause flooding, it may be difficult to fix the issue and get things back to normal without the help of a professional.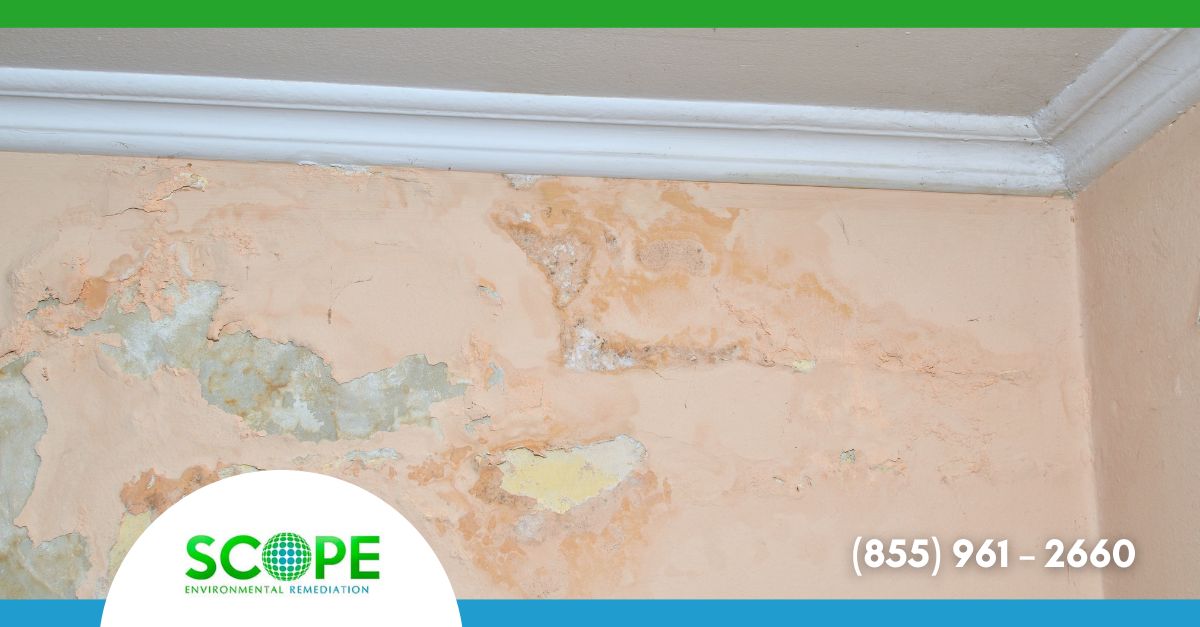 Make Sure Your Property Is Covered By Insurance Before You Begin Any Repairs or Clean Up Efforts
If you are dealing with water damage, you may need to "tough it out" and avoid getting insurance altogether. If you think about it, it's not like your stuff could be much wetter than they are. Insurance will only cover your property if water leaks through the ceiling or mold have begun to develop on the walls. Your insurance policy covers water damage caused by a pipe burst in the floor above you. You should look into this, even if it is not directly linked to the harm that was done to your home. You can avoid paying hundreds or even thousands of dollars in repairs out of pocket.
If you're dealing with water damage in Los Angeles, you should consider hiring professionals at Scope Environmental Remediation. Our water remediation team provides a 24/7 response to your needs. We are available when you need us most. If you live in or around Los Angeles and are facing a water damage emergency, give us a call today at (888) 504 – 5525 for more information.